Hai everyone, today.. kita tak payah ada tajuk. K, babe? hehe. You know.. blog aku ni dah mcm diari. Harini aku nak cerita... erm pasal diri aku. Huahahaha excited pula rasa nya. Hehehe
And here we go. Urm, haritu ada member aku tanya. Pelik ke kalau kita(perempuan)nyanyi dalam tandas masa nak mandi? And she ask me, "

Kau nyanyi dalam tandas tak?

"
Hm, u know.. yes, I do use my hairbrush as a microphone and dance around in toilet. Haha. Thanks coi coz asking me thats question. Well thats me.Im not pretty like you but Im pretty like me. Love me or hate its still an obsession u know. Being shy is not weak.. being

shy is

unique. Life is random. So am I ~
"Looking for a

P

E

R

F

E

C

T

girl? Go buy urself a barbie doll"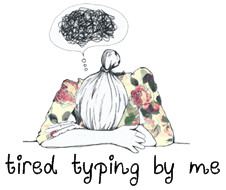 ---
I think I miss you. Can you think me for awhile ? :)
---